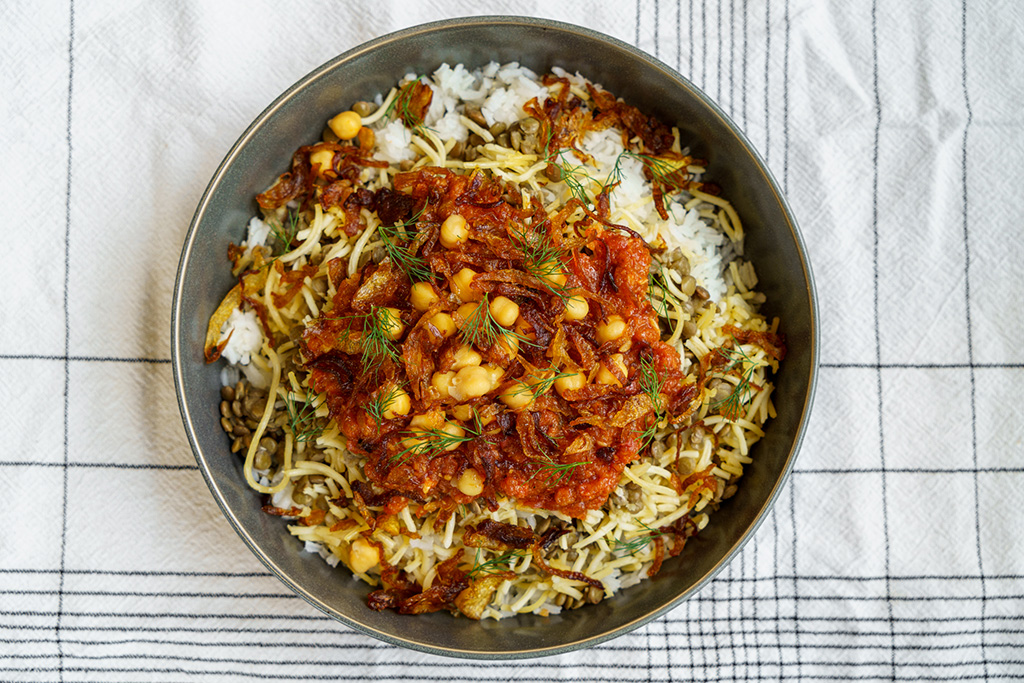 What in the world is
KOSHARY

?
---
Koshary, pronounced KO-SHA-RY, originated in India as a rice and lentils bowl. It then traveled to England where it was enjoyed as a breakfast meal. Eventually it landed in Egypt with the British occupation in the 19th century. After several modifications Egyptians made it their own and it became a powerhouse meal that locals love till this day. 
How are we modernizing the KOSHARY bowl?
---
Street-style koshary in Egypt has always been plant-based. After all, this meal is meant to be affordable, accessible and satisfying. White rice is usually the base followed by not one, but two types of pasta, spaghetti and Dtaloni Rigati (we hear you: who eats rice and pasta together? Well, Egyptians do and trust us, it magically works).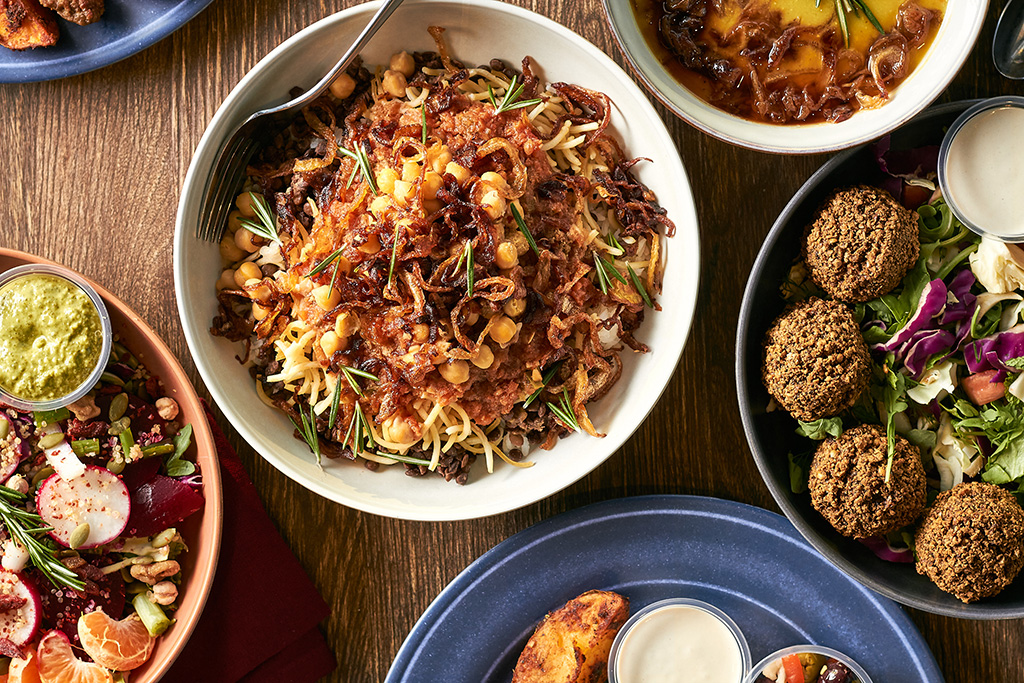 Perfectly cooked lentils and chickpeas follow. All of the previous grains are coated with a savory tomato-based sauce; then comes the generous drizzle of vinaigrette and the sprinkle of delightfully crispy fried onions. The fried onions are uniquely crispy, mainly because flour and sugar are added to them before frying. At Koshary Corner we keep the authenticity and flavor of the bowl but offer a more unique experience.
Here is how we've turned the traditional koshary bowl into a widely customizable fan favorite.
---
We want EVERYONE to enjoy this meal so we made sure it's 100% vegan and gluten-free by swapping traditional pasta for gluten-free pasta.
In addition to white rice we offer brown rice and quinoa as options, so you can do you. Our tomato sauce is a signature family recipe that customers always rave about. Onions are fried with no added sugar or flour, providing the same unique depth of flavor without the added carbs or unnecessary sugars. The spicy hot sauce is served on the side upon customer request since not everyone can tolerate spicy food. A vibrant freshly chopped salad can replace your grain or be added as a side to your bowl.
To sum it up, we're offering you the authenticity of an Egyptian koshary bowl as well as the ability to customize it to your dietary preferences.
Though we master the science and art of creating a koshary bowl, it's definitely not the only thing we make :) Check out our full menu to try more Egyptian staples.
Who will be cooking your delightful meals?
---
We hire immigrant and refugee women who are driven by dreams for a better life for themselves and their families. We train them and through the process we discover how skilled and passionate they are. They truly add value to our brand in so many ways.
We're proud that our team is a perfect representation of this land. We are all here for the right to live with dignity and honor. We are all here to dream, work, and accomplish.
We're grateful for our staff members' talents, skills and work ethic.
Why are we sharing it with everyone?
Egyptian food is simply too delightful to not share with others. It's full of captivating flavors, amazing textures and so much history and culture. It also shares a lot with the Mediterranean region providing even more variety to explore and enjoy.
We are firm believers that good food is a universal language.
Food brings people together over meaningful conversations that translate into memories and bonds. We use our offerings to bridge cultural gaps and create a ripple effect of goodness. Join Along بسم الله - "By His Blessings, We Are Fed"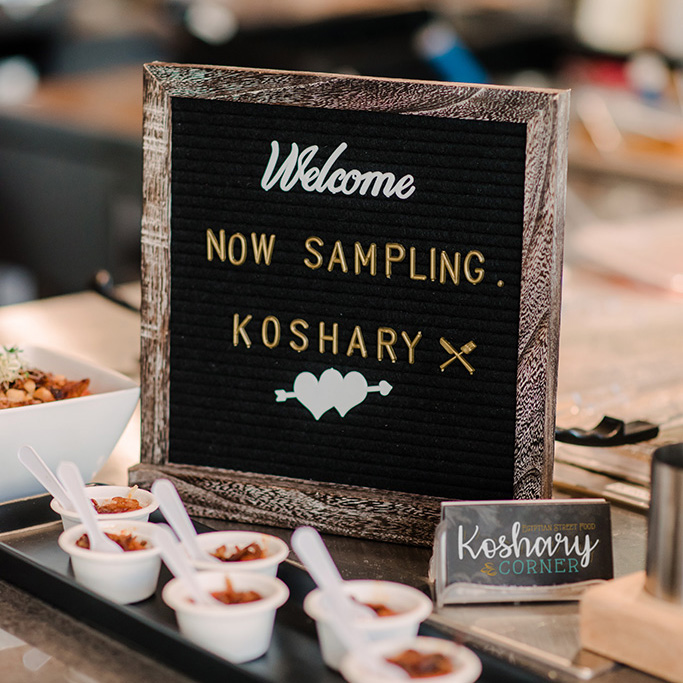 How is our brand driven by purpose?
We might be a small business, but we make big commitments and call them IMPACT. 
We are committed to methods that save animals, our fellow inhabitants of this planet. Over consumption is driving inhumane practices. It's just an ugly fact about our current food system. We strongly want to become part of the solution, not the problem. That being said, at Koshary Corner we don't tell people what to eat: You do You. However, we are absolutely in the business of creating options that enrich the market and give people broader, healthy and satisfying choices.
We are committed to sustainability. Sourcing biodegradable and compostable packaging is a priority for us. We realize and bear the burden of the waste we create inhabiting this planet; it is front and center for us to create as small of a footprint as possible.
We're committed to our fellow humans. We share, donate, and help out every chance we get. Learn more about our campaign #Don'tEatAlone below.
So, are we trying to fix the world?
YES! We dare to believe that one wholesome, healthy, hearty and iconic dish can change the world, one bowl at a time!
We even made a tagline for it: #Eat.Feel.Do Good. Tag along and let's make change together :)
Where will you find us creating impact?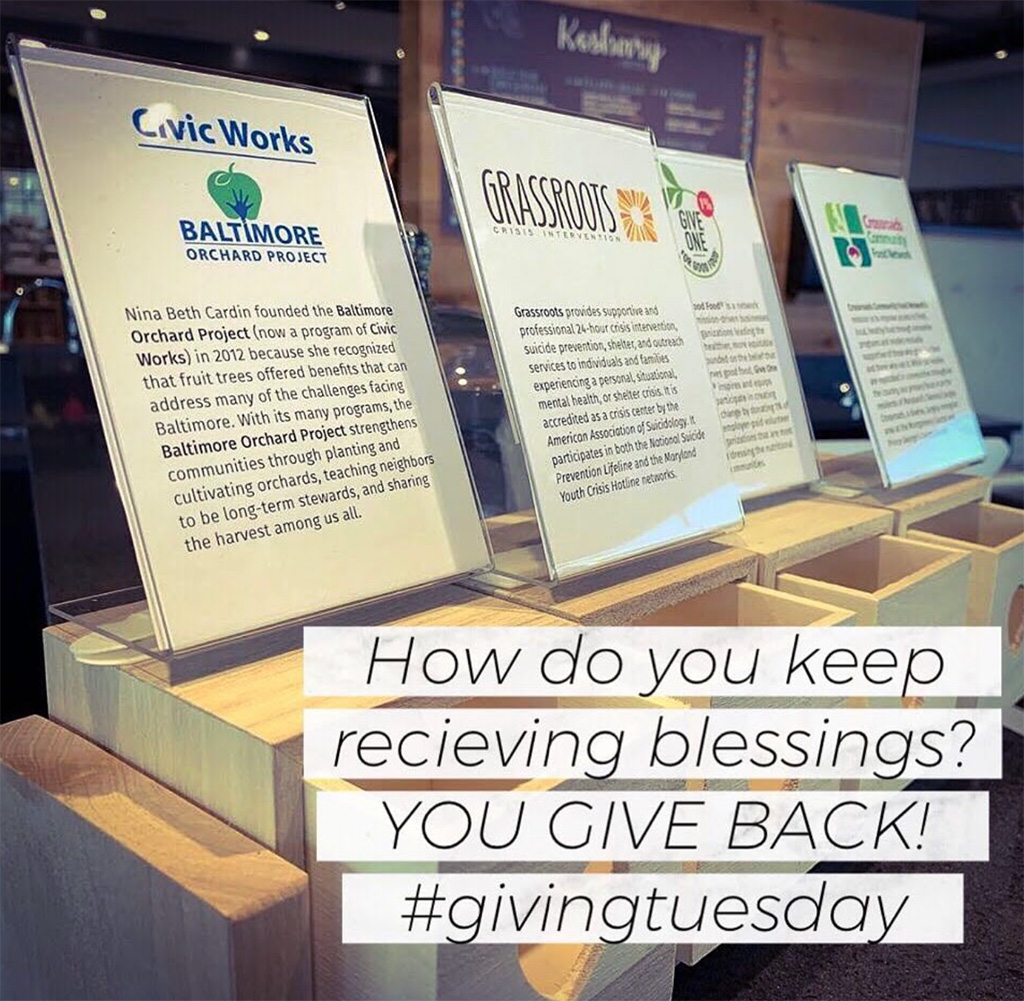 #Don'tEatAlone is an ongoing campaign that started the day we opened our doors on October 5th, 2018. 
Through the campaign we donate one free koshary meal for every three koshary bowls we sell.
We created an in-house token system where our customers become active participants. They get handed a token when they buy a Koshary bowl. They then have the choice to drop it in one of four boxes representing four different charity partners.
Each box displays tidbits about the organization and its efforts in bettering the local and/or global community.
This is where our slogan comes full circle.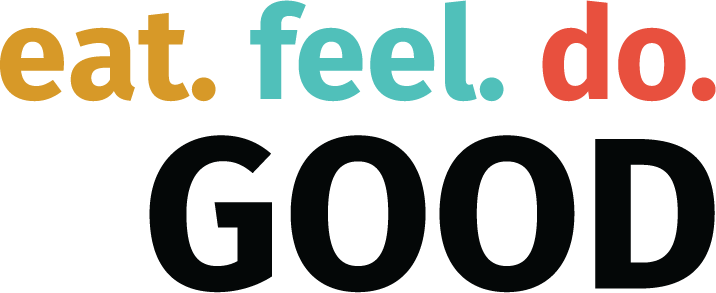 To date we've donated

3400

meals

The Food Project brings culinary skills, job opportunities, sustainable food sources, mentorship and hope to the youth of South West Baltimore. They identify areas of genuine need and bridge resources to create solutions that will empower the community. Their programs include: Cooking & Nutrition, Restaurant Development #BeMoreGreen Urban Farming, Yoga & Nutrition. Health Literacy, "Table Talks" Mentorship, Food Production, and Health Voice.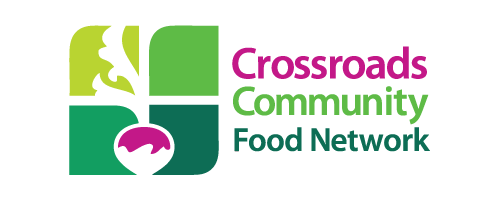 Crossroads Community Food Network's mission is to improve access to fresh, local, healthy food through innovative programs and models mutually supportive of those who grow our food and those who eat it. While our models are replicated in communities throughout the country, our primary focus is on the residents of Maryland's Takoma/Langley Crossroads, a diverse, largely immigrant area at the Montgomery County and Prince George's County border.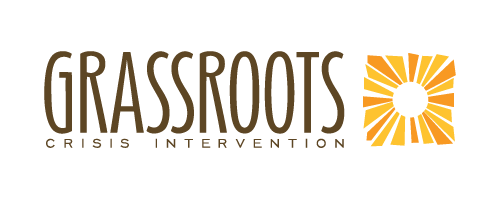 Grassroots provides supportive and professional 24-hour crisis intervention, suicide prevention, shelter, and outreach services to individuals and families experiencing a personal, situational, mental health, or shelter crisis. It is accredited as a crisis center by the American Association of Suicidology.
It participates in both the National Suicide Prevention Lifeline and the Maryland Youth Crisis Hotline networks.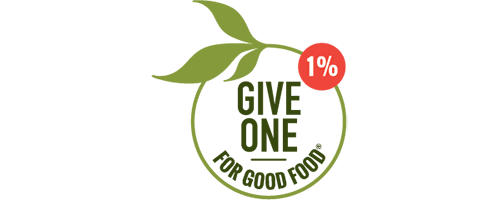 Give One for Good Food® is a network that connects mission-driven businesses to nonprofit organizations leading the way towards a healthier, more equitable food system. Founded on the belief that everyone deserves good food, Give One for Good Food® inspires and equips businesses to participate in creating positive social change by donating 1% of revenues, and employer-paid volunteer time, to the organizations that are most successfully addressing the nutritional needs of our communities.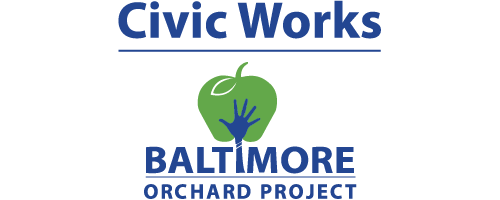 Nina Beth Cardin founded the Baltimore Orchard Project (now a program of Civic Works) in 2012 because she recognized that fruit trees offered benefits that can address many of the challenges facing Baltimore. With its many programs, the Baltimore Orchard Project strengthens communities through planting and cultivating orchards, teaching neighbors to be long-term stewards, and sharing the harvest among us all.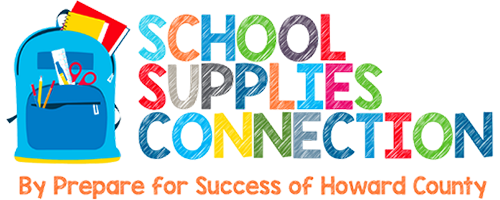 Providing school supplies so all students in HCPSS can be PREPARED FOR SUCCESS in school. Prepare For Success (PFS) was founded in 2002 after a church volunteer project revealed the widespread need among students in Howard County. Over the past 19 years, PFS has helped thousands of local students through hosting supply drives, assembling backpacks with supplies, and transporting completed packs to schools throughout HCPSS.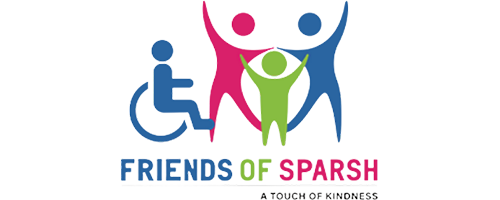 A Local non profit aiding the homeless in Howard County and Baltimore. Friends of Sparsh engages community members in providing warm meals daily to their homeless shelters in addition to a wide variety of other supportive services.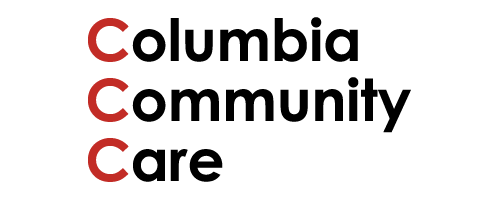 What started out as a Facebook page calling for food and basic necessities for our most vulnerable neighbors during COVID, evolved into a non profit with five sites and hundreds of volunteers. Columbia Community Care is a stellar example of resilient communities. The pantries are constantly stocked for community members who shop for their basic needs and are met with compassion and support.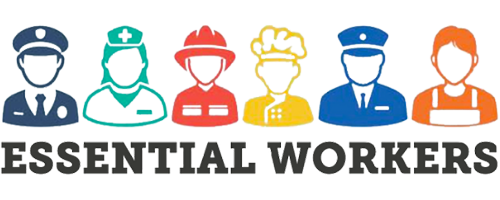 Essential Workers ... The best of us. Members of our community who never quit, take breaks or slow down. They keep communities alive, safe, healthy and prosperous. We have an obligation to recognize and honor them for all their efforts.